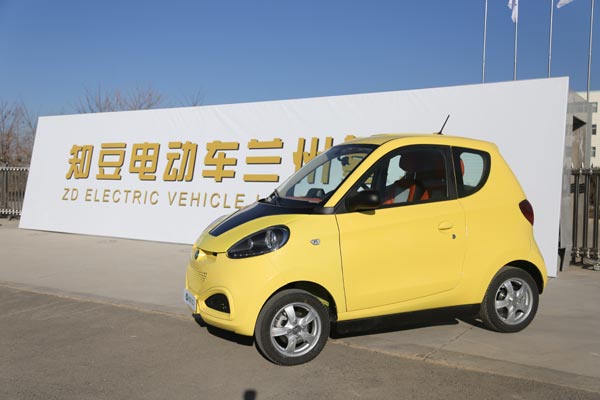 China Daily 
ZD D1
Geely Auto has joined with Xindayang Group to produce an electric car in Gansu province carrying the ZD brand. The joint venture's first model, the D1, rolled off the line at the joint venture on Jan 11.
Using the smart fortwo as a benchmark, the two-seat ZD D1 is just 2,765 mm long with a 1,765 mm wheelbase. It has some full-sized technology inside, however, with a 5-inch touch screen for wireless infotainment, navigation and rearview display. The new model is powered by an electric motor with a maximum output of 18 kW. It has a top speed of more than 80 km/h and consumes about 8 kWh every 100 km. The self-developed battery system is compatible with 220-volt power outlets.
The D1 has a driving range of about 160 km or 150 km in freezing temperatures, 50 km more than the earlier ZD E20 EV produced by sister company Shandong Xindayang Electric Vehicle Co.
To produce the new model, joint venture Xindayang Electric Vehicle Technology Co took over Geely Auto's Lanzhou plant in Gansu province, which has an annual production capacity of 100,000 units. After integrating the earlier established Shandong Xindayang, the capacity will climb to 300,000 units, said the company. Buyers are eligible for a national subsidy of 33,250 yuan and exempt from vehicle sales tax.