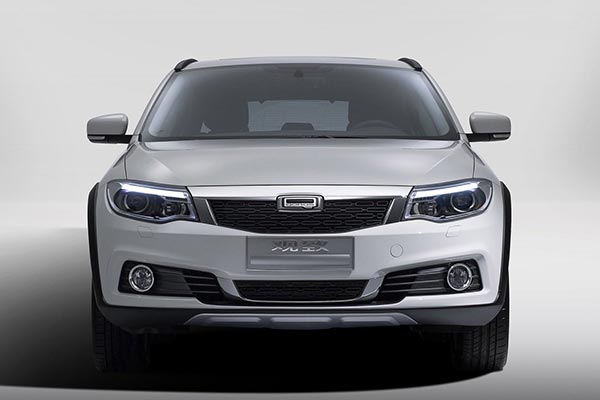 Qoros 3 City SUV 1.6T [Photo provided to chinadaily.com.cn]
One of the world's youngest automobile brands, Qoros, launched its third series production model and first SUV, the Qoros 3 City SUV 1.6T, in Shanghai last week. The five variants of the car are on sale from 139,900 yuan ($22,583) to 179,900 yuan.
The compact City SUV is designed and engineered to appeal to consumers with an appetite for living life to the full, looking for a car to fit into their active, premium, city lifestyle. It has the flexibility to balance the requirements of the urban commute with the pursuit of weekend leisure activities in the countryside, the company said.
The car's European-developed turbocharged 1.6L engine produces power of 115 kW and torque of 210 Nm between 1,750 and 5,000 rpm. As standard, the engine is paired with the six-speed manual transmission in the Active model, which accelerates the SUV from zero to 100 km/h in 10.1 seconds.
The QorosQloud is part of Qoros' aim to be innovative and creative when meeting the lifestyle needs of the modern, metropolitan consumers. The system is based on the Microsoft Windows Azure cloud platform and delivered via China Unicom's 3G network. It provides more than 30 services, many of which are industry firsts, and includes several from major Chinese content providers and social media networks.
Pricing is announced for the new Qoros 3 City SUV 1.6T. [Photo provided to chinadaily.com.cn]