China's State Council issued policies this year that range from reforming the government's bodies to pushing the capital market onto a healthier path.
China is shaping a "new normal," the essence of which is not just about GDP growth but an improved economic structure that relies more on the tertiary industry, consumption and innovation.
Let's take a look at top economic policies announced in 2014.
Streamlining administration and delegating power
China's State Council, or the cabinet, announced that it would exempt more items from central government approvals in a bid to ease burdens on enterprises and lower financing and investment costs.
In March, Li Keqiang told Chinese lawmakers that more than 200 items requiring review and approval of the State Council will be canceled or delegated to lower-level governments this year.
Government data shows that in the first nine months of 2014, nearly 2.65 million new enterprises were established, up more than 52 percent year on year.
The move is part of China's ongoing reforms aimed at reducing administrative bureaucracy and delegating power to lower levels.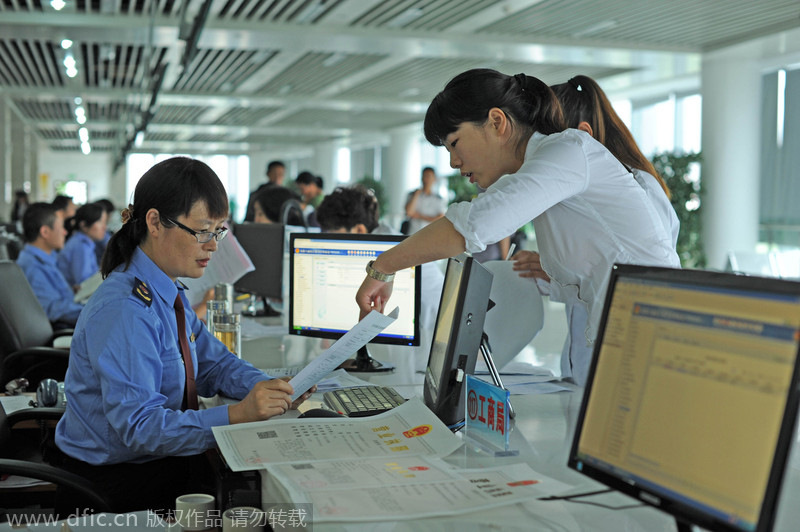 Employees process the enterprise registration service in the Industrial and Commercial Bureau in Huainan, Anhui, on Sept 29, 2014. [Photo/IC]