Safeguard cyber security 
Last year, 11.35 million computers in China were hacked into, a 22.5-percent drop from 2012, according to a report issued by the National Computer Network Emergency Response Technical Team and Coordination Center of China.
The report said last year's figure represents the first decline in five years mostly as a direct result of the nation's efforts to eradicate online threats.
President Xi Jinping has urged efforts to boost security on Internet, development of technologies and build the nation into a strong cyber power. He also ordered a central Internet security and informatization leading group in February to deal with cyber security.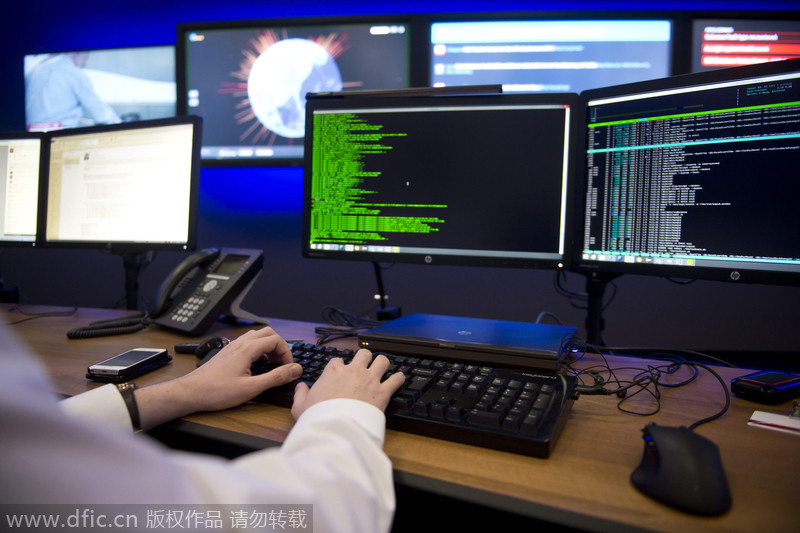 Hewlett Packard employees work in the HP cyber defense center in Boeblingen, Germany, in December 2014. [Photo/IC]