As 2014 comes to close, China Daily website summarizes 10 economic events that are likely to influence people's lives in the future.
Here are the 10 major events that happened this year.
1. Abolishment of salt monopoly
The 2,000-year-old State monopoly on the salt industry will be abolished, China's Ministry of Industry and Information Technology said on Nov 20, 2014.
The prices of all salt-related products will be decided by the market from 2016 and private investors can join the salt industry from 2017.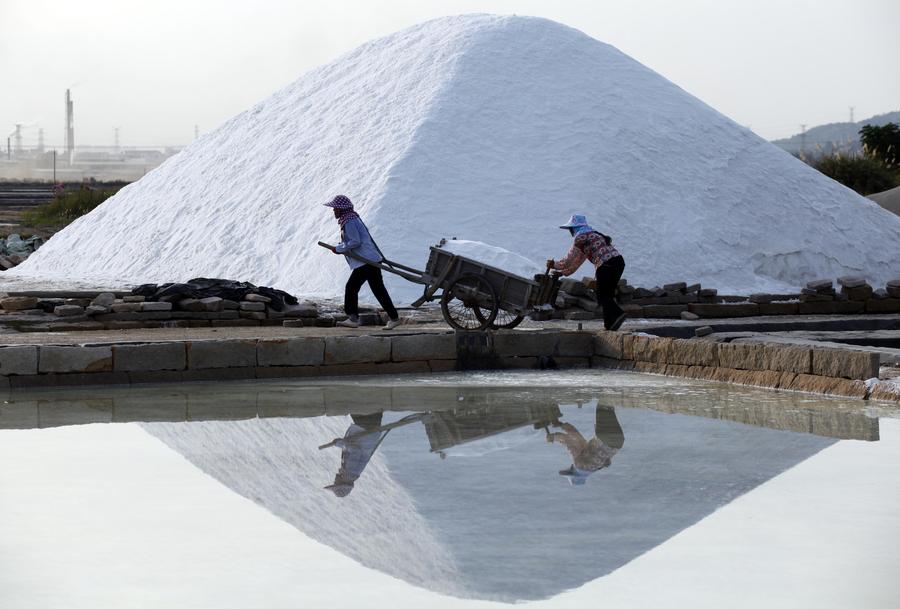 Salt pan workers at salt evaporation pond in Putian, Fujian province, July 16, 2014. [Photo/Xinhua]