9. APEC
The 22nd Asia-Pacific Economic Cooperation (APEC) leader's meeting was held in Beijing.
During the APEC meeting, China and the US promised to issue 10-year tourist and business visas and five-year student visas.
Apart from the APEC meetings, this event also brought a six-day vacation and "APEC" blue to people living in Beijing.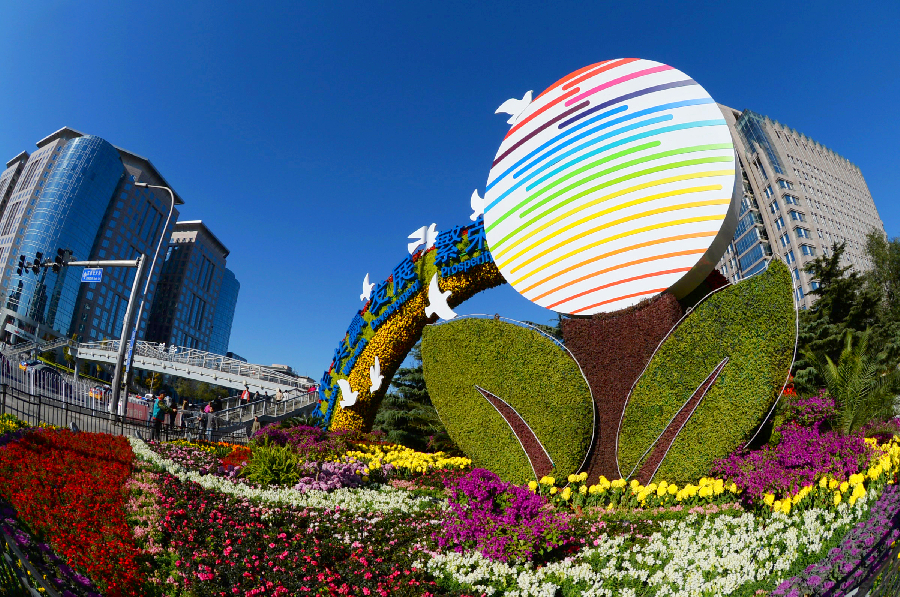 Pedestrians walk past an APEC-themed parterre on a road in Beijing, November 5, 2014. [Photo/Aisanewsphoto by Hu Qingming]