5. Antitrust investigation
To protect customers' interests, China's regulator launched an antitrust investigation into more than 1,000 Chinese and overseas companies involving the auto and telecommunications sectors.
On July 28, 2014, nearly 100 SAIC inspectors visited Microsoft's offices in Beijing, Shanghai, Guangzhou and Chengdu, taking internal documents and two computers amid an investigation of chipmaker Qualcomm's monopoly status.
As the probe went ahead, four BMW dealers were the first to be fined a total of 1.63 million yuan for deceptive pricing and setting unified prices for pre-delivery inspections in Hubei province. Then, 10 of the 12 Japanese companies were fined a total of 1.24 billion yuan ($202 million) for price fixing.
Some automakers, such as Mercedes-Benz, BMW, Honda, Toyota, Chrysler, Audi and Jaguar Land Rover, cut the prices of spare parts in after-sales maintenance in response to the anti-monopoly probe.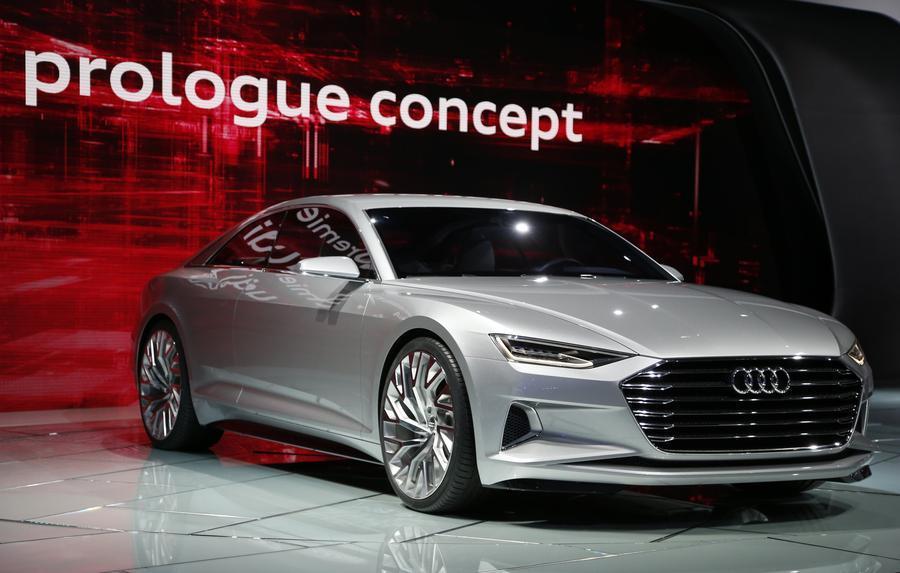 Audi Prologue concept car is shown at its world debut at the Los Angeles Auto Show in Los Angeles, California, Nov 19, 2014. [Photo / Agencies]