Better protect small investors' interest in capital market
China's cabinet outlined a slew of measures aimed at better protecting the interests of small and medium investors in the capital market in December 2013.
The council vowed to ensure that investors are matched with appropriate products. It also said that the nation will optimize the mechanism of return on investment and increase voting rights for small shareholders.
China will create a system to classify investors by their risk tolerance and their understanding of capital markets.
Securities and futures companies and their intermediaries will be required to evaluate the risks of financial products and services and recommend them to investors with corresponding risk tolerance levels.
According to the statement, listed companies will be encouraged to pursue sustainable returns by improving corporate governance.
Small and medium investors are the main player in the country's capital market, but their interests are prone to the infringement, said a document issued by the State Council.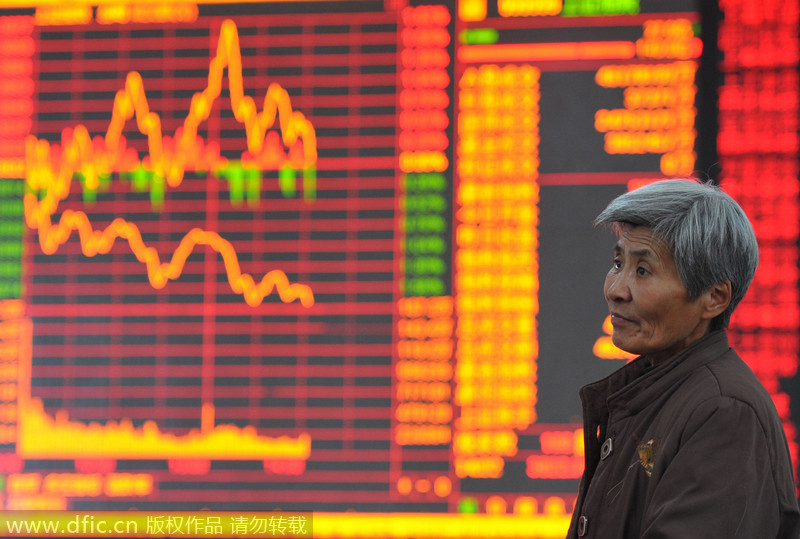 A Chinese investor stands in front of a screen displaying the Shanghai Composite Index at a stock brokerage house in Fuyang city, East China's Anhui province, on Dec 17, 2014. [Photo/IC]