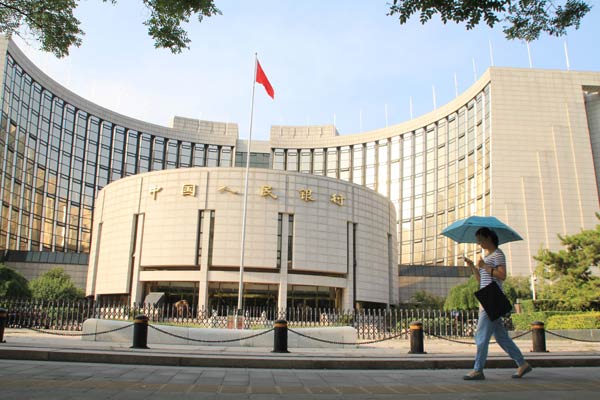 The headquarters of the People's Bank of China in Beijing. [Photo by Shi Yan/China Daily]
The People's Bank of China, the central bank, said on Monday that it would tighten the regulations on non-banking online payment platforms, to curb risks like financial fraud and money laundering.
The PBOC has asked users of such services to open online payment accounts with their real names and has imposed a cap on maximum yearly payments through such platforms at 200,000 yuan ($30,910). The new regulation will take effect since July 1, 2016.
The regulator said that non-banking online payment platforms cannot directly provide financial services like lending, securities investment and insurance.
"The basic function of these platforms is to facilitate the development of e-commerce", said Xie Zhong, director of the PBOC payment and settlement department.
The country's Internet giants Alibaba and Tencent, which have online payment services, both issued statements on Monday that they support the new PBOC rules as it will ensure the safety of users' financial assets.
According to the new policy, for example, each account on WeChat can transfer at most 1,000 yuan through the "Lucky Money" function. If more money needs to be transferred, the users must provide three to five ways to verify identity, including bank accounts, driving license and social security ID.