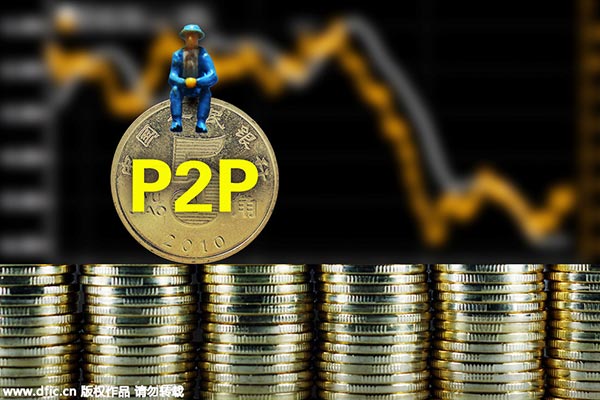 The government has started to elicit public opinion on the first regulation for peer-to-peer lending and other relevant platforms on Monday to prevent financial risks and better safeguard the safety of the lenders.
The upcoming regulation defines P2P lending companies as financial information service intermediaries for direct lending between unrelated individuals via Internet platforms.
It forbids P2P lending companies from carrying out 12 kinds of businesses, including accumulating funds from lenders, providing guarantees to lenders, promising to preserve the lenders' capital and interests, as well as selling bank wealth management products, funds, insurance and trust products.
P2P lending platforms are required to put their clients' money into the custodian of qualified banking institutions and to manage the clients' money and the platforms' own capital in separate accounts.
Wen Haixing, deputy director-general of the financial inclusion affairs department of the China Banking Regulatory Commission, said the regulator will formally launch the framework regulation with three other government departments later, along with the detailed rules.
Li Zhuhua, chief executive officer of Xiaoma Finance, a P2P lending platform, said: "For a company truly focused on P2P lending, it is not difficult to meet the requirements and therefore, the upcoming regulation will not force a large number of companies to go out of business. But we expect a reshuffle of the industry will continue to reach an ideal state of orderly competition and orderly exit from the market."
Some other industry professionals like Yang Fan, the founding partner of iqianjin.com, are concerned that the requirement for P2P lending platforms to put their clients' money into the custodian of qualified banking institutions may bring operational difficulties to small and medium-sized platforms, as many banks are not enthusiastic about the business due to the size of the platforms and safety concerns.
But Wen from the China Banking Regulatory Commission said the rapid growth of P2P lending has exposed many problems, thus making the requirements on third-party custody a market choice.