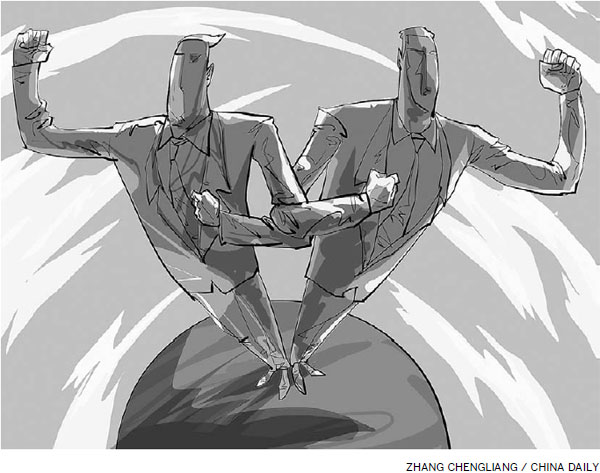 Domestic firms have gained consumer trust with their competitive goods in world markets
It is that time of year again, when the annual BrandZ report on the most valuable global brands is published. The highlights this year are not too dissimilar to those of previous years: The rise of Chinese brands globally and the impressive purchasing power of Chinese consumers.
Both of these represent great news for European brands, with whom increasingly competitive Chinese brands are seeking to form alliances to continue to expand internationally. At the same time, alliances with Chinese brands will enable European brands to penetrate the Chinese market and cash in on the purchasing power of Chinese consumers.
Specifically, BrandZ 2015 places 14 Chinese brands in the world's top 100 most valuable brands. Ten years ago, only one Chinese brand made the top 100.
This international expansion is all the more spectacular for the following BrandZ findings: 25 percent of this year's top risers are Chinese brands, and three of this year's seven new entrants are Chinese brands. The newcomers perhaps exemplify the rapid rise internationally of Chinese brands, as well as the changing nature of the Chinese economy, away from low-cost manufacturing and heavy industry to technology and innovation-focused privately-owned brands.
Highest-ranked of this year's new entrants is Alibaba, which splashes in at 13th, two places behind Tencent, the highest ranked Chinese brand overall. Tencent, whose many offerings include the social messaging app WeChat and a range of e-commerce services and multiplayer online games, and Alibaba, China's e-commerce behemoth that raised $21.8 billion at its New York initial public offering late last year, are prime examples that typify the new, emerging Chinese economy in which private companies with modern, market-oriented business models are increasingly dominant.
Huawei and China Telecom, another two Chinese brands that have entered the top 100 for the first time this year, ranked 70th and 99th, respectively, provide further, demonstrable proof of a sizeable shift toward technology and entrepreneurship across Chinese industry.
In particular, Huawei, a leading multinational networking and telecommunications equipment company whose headquarters are in Shenzhen, has expanded most impressively internationally. In 2012, for example, Huawei overtook Ericsson to become the largest telecoms equipment manufacturer in the world, and now sells products and services in more than 140 countries.
Of particular note to European firms should be Huawei's international expansion strategy, which is based solidly on long-term alliances. Huawei serves 45 of the world's 50 largest telecoms operators.
Huawei is the second highest-ranked newcomer, behind Alibaba.
Among China's now numerous technology companies that have achieved international success recently is Baidu, the Internet search engine, which has been listed on the Nasdaq for several years. BrandZ 2015 ranks Baidu as the 21st most valuable brand in the world, up four places on last year, with a 35 percent increase in brand value year-on-year.
Baidu's international expansion activities appear to be behind its recent brand value increase. European potential partners should be aware of the now global vision at Baidu and many Chinese companies. Baidu's takeover late last year of Brazilian company Peixe Urbano, the Brazilian equivalent of Groupon, exemplifies its global expansion strategy.