Air China and China Eastern retain the title of one of the world's most valuable airlines brands this year, according to a survey by Brand Finance, an asset valuation company.
The brand value of Air China is up 11 percent to $2.95 billion in 2015, and China Eastern to $2.91 billion.
The British company said due to the excess supply in the civil air transportation industry, the Asian airline brands have struggled in 2014.
Furthermore, Asian airline brands have not been helped by the high-profile disasters that have cast ripples of uncertainty over the safety regulations employed by the industry, the report said.
No 10 China Eastern
Brand Value: $2.91 billion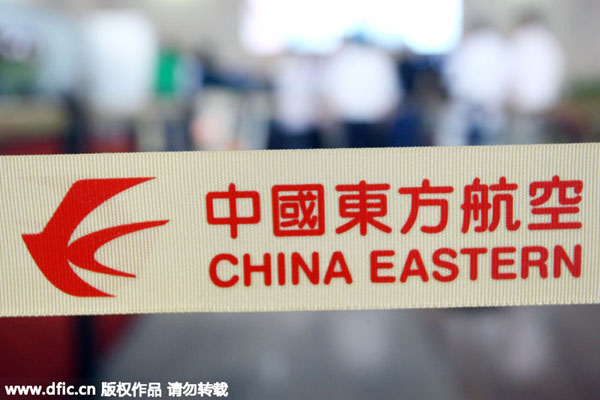 A signboard of China Eastern Airlines is seen at the Shanghai Pudong International Airport on Sept 23, 2014. [Photo/IC]