4. Rural gurus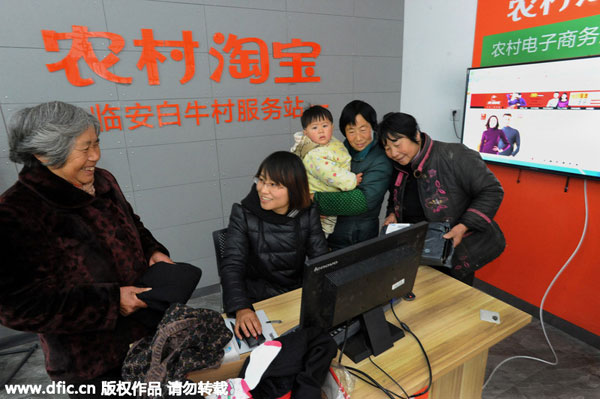 Villagers receive clothes purchased online at a Taobao office in Changhua county, Lin'an city, Zhejiang province, Jan 6, 2015. [Photo/IC]
The report shows that despite lower Internet penetration, over 60 percent of rural digital consumers shop online, making them just as active as their urban counterparts.
"Some of China's leading retailers are moving fast to exploit this trend, creating county-level operations not just to facilitate the transport of goods to rural areas, but also to speed the journey of farm produce to the cities," said the report.
The survey shows 25 percent more rural shoppers, compared with dwellers in the first- and second-tier cities, feel more "empowered" and see themselves as "online gurus" who are eager to be the first to try out new products.