3. O2O: Even bigger than you think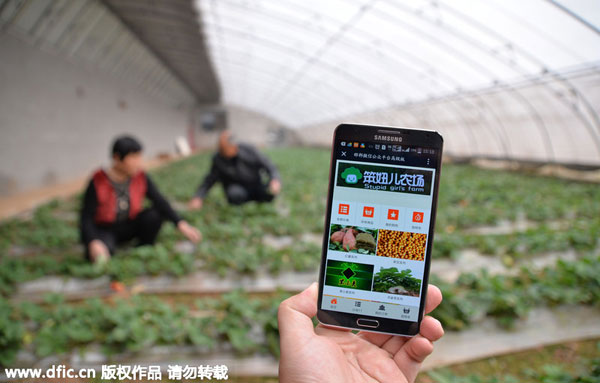 An employee of Stupid Girl's Farm shows the company's online shop in front of the strawberries they grow in Handan city, Hebei province, Dec 26, 2014. [Photo/IC]
The survey shows that Chinese consumers are embracing O2O at an even faster rate than previously expected, as 71 percent of consumers are already using O2O services, and one third of those who haven't used claim they would like to try in the coming six months.
Heralded as a game-changing trend in Chinese e-commerce, O2O are expected to draw the most market demands in entertainment, healthcare, and housing and motorservices.
"To capture the ever-experimental and fast-learning Chinese consumers, companies will need to expand their O2O offerings and find innovative ways to engage and serve their customers in a multichannel fashion," said the report.