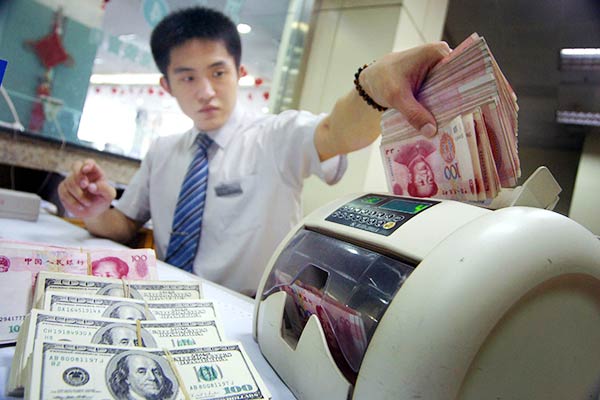 Academic says it is wrong for China to strive for rapid renminbi internationalization without questioning its effect on the Chinese economy. [Photos provided to China Daily]
China's opening capital account controls should be used to help Chinese economy, academic says
China should liberalize its capital account controls and foreign exchange rate controls at a speed that benefits its economic growth, says Yu Yongding, an academic of the Chinese Academy of Social Sciences.
Yu, who is also a senior fellow with the Institute of World Economics and Politics, a Chinese government think-tank and research center, says it is wrong for China to strive for rapid renminbi internationalization without questioning its effect on the Chinese economy.
"We often forget why we hope to internationalize the renminbi in the first place, but it is important to remember this because renminbi internationalization policies should only be pursued to aid long-term economic growth," Yu says.
Yu was speaking during this year's LSE SU China Development Forum in February, hosted by the London School of Economics and Political Science's student union.
Although China has gradually opened its capital account controls in recent years, allowing greater cross-border yuan flows in both directions, there are still many measures in place to restrict the flow of money to prevent sudden inflows or outflows of renminbi, which can be destructive for economic growth.
This is particularly true in the context of the so-called global currency war, which Yu says China is a reluctant participant in. Because currency policies of other countries greatly affect China's economy, such as the severe quantitative easing practiced by the United States after the global financial crisis, the Chinese government needs to step in to intervene.
Yu proposes that some controls can be loosened further, like the current 2 percent daily trading band against the dollar being increased, to encourage more flexibility for the renminbi and increase unpredictability of the currency fluctuation.
Other controls, such as the current cap of $50,000 yearly that individuals can convert from renminbi to other currencies, can be gradually increased if the individuals have special needs, such as going overseas for education.
Furthermore, the tight regulations and complex processes involved in the granting of approvals for international investments by Chinese companies should be further relaxed, so that Chinese companies venturing abroad with legitimate investment plans can be further encouraged.
China's push to internationalize its currency started in 2008, when the global financial crisis demonstrated the danger of overreliance on the US dollar.
During the G20 summit in November 2008, then Chinese president Hu Jintao called for "a new international financial order that is fair, just, inclusive and orderly".
Beijing soon began to encourage the use of its currency in international trade, swap arrangements among central banks, and bank deposits and bond issuances in Hong Kong.