WELLINGTON -- The leader of New Zealand's oil and gas industry capital is looking to build an international network of "energy sister cities," starting with links to China's main energy centers.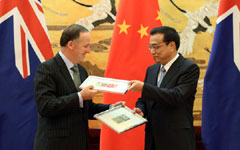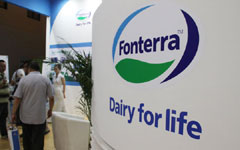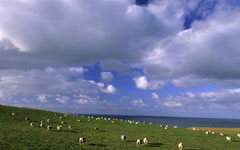 NZ lamb goes to pot in China
New Plymouth Mayor Andrew Judd told Xinhua on Thursday that his city needed to build more business-intensive links with China that would work for the benefit of both countries.
"It would make total sense to have stronger, greater links with China, not just cultural links but business links," Judd said in an interview in his mayoral office.
"What connects us is oil and gas, and those connections involve shared skill sets, job opportunities, technology, best practice, the environmental challenges that we all face, and new energy designs coming forward," he said.
"An initiative from that could be forming a sort of sister city connection where oil districts together can combine our connections. We could have mayors talking to each other and finding connections that work for each city and for each country."
The North Island town's links with Chinese oil and gas industry has been growing in recent years, but a worldwide umbrella group of energy sister cities could help build and strengthen contacts, said Judd, who took office in October last year.
In 2012, a subsidiary of China National Petroleum Company began operating one of the largest ever land rigs to be used in New Zealand to extend the life of the country's oldest natural gas field, Kapuni, to the south of New Plymouth.
Shell Todd Oil Services, which operates the Kapuni field, commissioned the rig from Chuanqing Drilling Engineering Company New Zealand.
New Plymouth was expecting to officially open a New Zealand garden soon in its only existing Chinese sister city of Kunming, capital of southwest China's Yunnan province.
New Plymouth has signaled its hopes for a booming relationship with China with a novel gift 27 giant kauri, one of the world's biggest and longest-lived trees.
The giant kauri seedlings, which could grow to more than 50 meters tall and live for more than 2,000 years, are believed to be the first ever of this New Zealand native to be planted in China.
"I think gardens are important of course because they're places to reflect and get a sense of the culture. We really need to expand that more with business opportunities. I think the energy sector is the perfect beginning. That goes into areas like engineering and education too," said Judd.
"We have a small sense of sister cities with China, but it could be and should be so much more for the benefit of both countries. Why wouldn't we want to share the challenges each district faces, especially for oil and gas rich areas?"