WELLINGTON - New Zealand Prime Minister John Key said Wednesday that six initiatives with China agreed at a meeting with Premier Li Keqiang highlight the continuing strength of the bilateral relationship.
The meeting at the Great Hall of the People in Beijing Tuesday - the third meeting between the two leaders in less than 12 months - emphasized the value the two countries put on the political, trade and economic relationship, Key said in a statement from his office.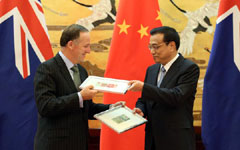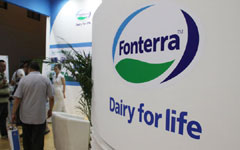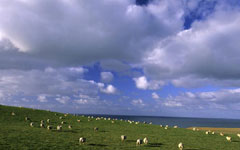 NZ lamb goes to pot in China
The initiatives included:
-- the launch of direct trading of the New Zealand dollar against the Chinese renminbi;
-- an agreement to renegotiate the 1986 Double Tax Agreement;
-- implementation of a mutual recognition agreement for testing, inspection and certification of electrical products, making New Zealand the first country to have such an agreement with China;
-- enhanced agricultural cooperation in dairy herd improvement, agricultural management, veterinary training scholarships and professional development exchanges;
-- and improved food safety cooperation including the launch of a scholarship program in food safety and risk management.
With two-way trade currently worth NZ$18 billion($15.49 billion), New Zealand and China were well on track to achieve a shared goal in 2010 to double two-way trade to NZ$20 billion by 2015, said Key.
"My meeting highlighted the mutually beneficial nature of the bilateral trade, with China becoming our number one goods export market, and remaining the number one source of imports for New Zealand," he said.
He was pleased to see the particularly strong growth in dairy exports to China, which rose by 75 percent last year to reach almost NZ$5 billion.
"My meeting provided the opportunity to brief Premier Li on the outcomes of the Whey Protein Concentrate Contamination Incident Government Inquiries, emphasizing that they underline that New Zealand is a producer of high quality food, with world class regulatory systems," said Key, referring to the investigations into the Fonterra botulism scare in August last year.
Key and Li discussed New Zealand and China's shared interest in strengthening financial sector cooperation, as well as cooperation in the areas of agriculture and food safety.
"The financial sector offers great potential for further cooperation between New Zealand and China. Today's announcements will make doing business with China easier by reducing compliance costs and contribute to the wider expansion of the economic and financial cooperation between the two countries," said Key.