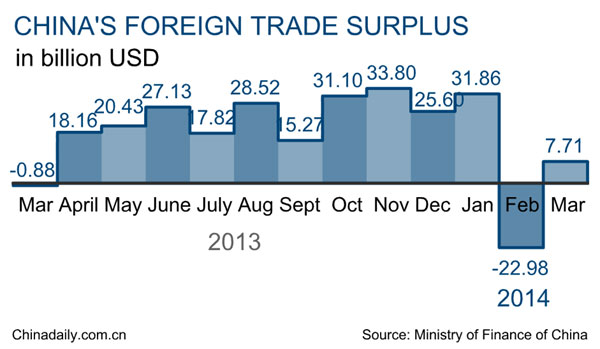 BEIJING --- China's foreign trade volume declined 1 percent year-on-year in the first quarter to $965.88 billion, customs data showed on Thursday.
Exports decreased 3.4 percent year-on-year while imports went up 1.6 percent during this period, the General Administration of Customs (GAC) said.
The trade surplus stood at $16.74 billion, down 59.7 percent from a year ago.