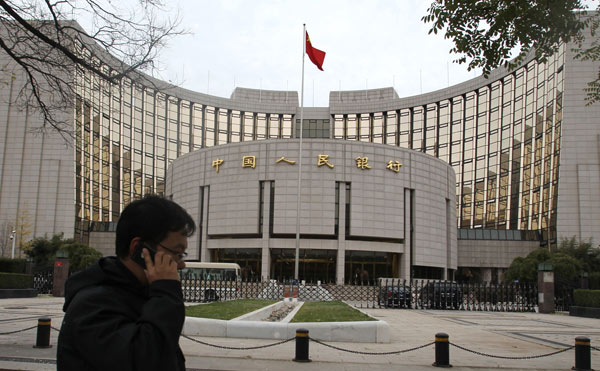 A memorandum of understanding signed between the People's Bank of China and the US Federal Deposit Insurance Corp includes matters of information exchange, policy coordination and depositor protection, the PBOC said on its website. Provided to China Daily
The People's Bank of China, the nation's central bank, has signed a memorandum of understanding with the US Federal Deposit Insurance Corp, a move that market players have taken as a new step toward launching deposit insurance in China.
The MOU includes matters of technical assistance, exchange of information and the coordination of policy, and covered areas of financial services, depositor protection and global financial stability policies, the PBOC said on its website.
The deposit insurance system became a hot-button issue in June, when lenders were hit by a liquidity crunch, and interbank rates were pushed up.
Analysts said having a deposit insurance system is an important piece of China's financial reforms and could be introduced by the end of this year.
"The central bank has listed the deposit insurance plan as one of the key reform goals for 2013," said Wu Xiaoling, deputy director of the Financial and Economic Affairs Committee and standing committee member of the National People's Congress.
A deposit insurance system will provide a safety net for bank customers' savings as well as enhance financial market stability and reduce systemic risks, according to a central bank circular issued in May at the height of the liquidity squeeze.
Analysts at UBS Securities Co said the insurance coverage limit may range between 200,000 yuan ($32,700) and 300,000 yuan, while Barclays researchers forecast the range as being 200,000 yuan to 500,000 yuan.
Read More
The case for deposit insurance
CBRC: Deposit insurance still being planned