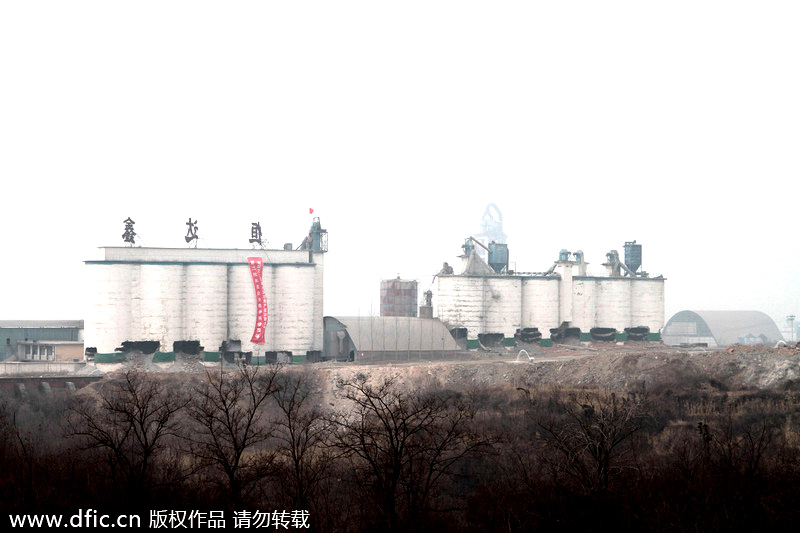 A cement plant in Pingshan county, Hebei province, is demolished on Monday. The province has vowed to tear down more plants to improve air quality. [Photo/icpress.cn]
Two of Jinyu Dingxing Cement Co's plants were among the first batch of demolitions in December, but so far new projects have not been decided on, said Feng Jinmin, a manager at one of the two plants that were closed.
"Of the 15 million yuan in compensation expected from the government, we have received half and are still awaiting government guidance on our future business," he said, adding that this may take years.
All 59 workers at the Yuancheng Construction Material Co lost their jobs after the closures.
"I worked to move equipment out of the plant in preparation for the demolition on Sunday, but now I have to find a new job to support my family," said one 50-year-old worker who would only give his surname, Pan.
He worked at the plant for five years, earning about 3,000 yuan a month, and said working conditions improved only slightly after dust removal equipment was installed.
"I didn't think the equipment improved the air quality that much," the man said. His statement was supported by three residents living near the plant who came to see the demolition. They all agreed that the authorities need to implement more measures to control the sources of air pollutants.