An out-of-the-box marketing idea puts traditional Shanghai brands in a square machine as part of efforts to boost visibility and sales
Shanghai's waning time-honored brands have literally been given a helping hand - in the form of a robotic arm within a cubic vending machine.
A survey conducted by the Shanghai Academy of Social Sciences shows that only about 10 percent of Shanghai's time-honored brands are profitable, while 70 percent of them can barely make ends meet. The remaining 20 percent have had to shut down after suffering losses for years. There are 222 such brands in the city, ranging from food to clothes to accessories.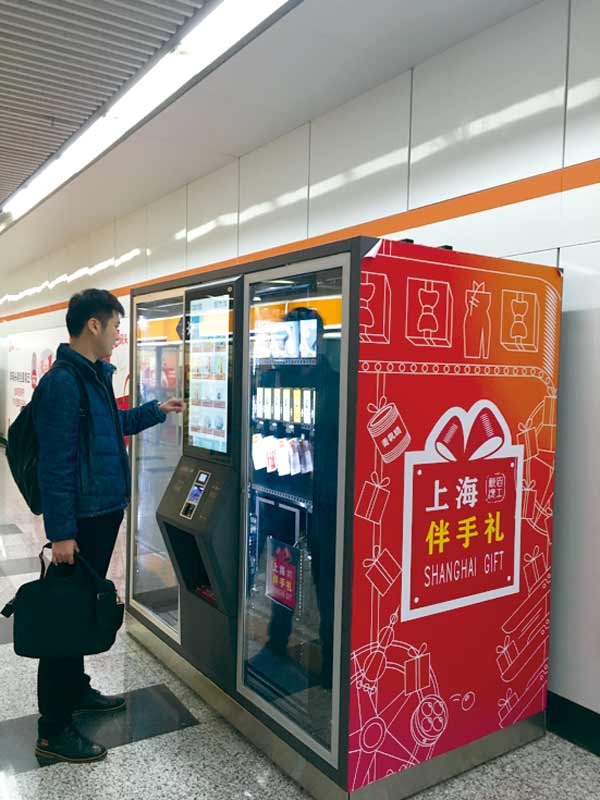 A vending machine sells Shanghai souvenirs at a metro station. [Photo/China Daily]