There has been a surge in online crowdfunding platforms in recent years in the country.
"New ideas such as crowdsourcing will be promoted to bring more social forces into play," said Premier Li Keqiang at a recent meeting of top leaders on education, science and technology.
According to Li, the government will encourage the new financing channel to help fund small businesses that appear set to boom in the country.
"As of September this year, there were 234 crowdfunding platforms and regions operating in 21 provinces across China," said China Daily citing a report posted by Web portal Wangdaizhijia.com, which tracks the online financing industry.
Here are the top 10 online crowdfunding platforms nominated by mingin.com, which focuses on Internet finance area. (Names listed here in no particular order)
Demohour.com
Demohour.com, powered by Beijing-based Dianming Shijian Technology Ltd, is one of the countries' early birds that operate crowdfunding projects online for smart hardware.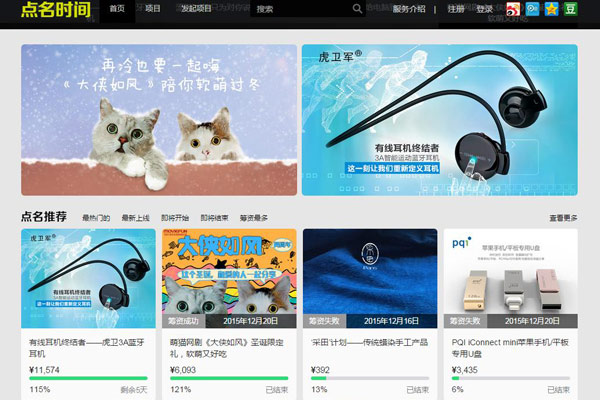 Screenshot of demohour.com shows the homepage of the website. [Photo/chinadaily.com.cn]