China's top leadership announced an overarching plan to lead the economy's ongoing transition during the Central Economic Work Conference.
The government will make fiscal policy more forceful and monetary policy more flexible to keep growth within a proper range in 2016, while pushing up structural reform on the supply side, according to an official statement released after the meeting held in Beijing from Dec 18 to 21.
In the economic blueprint for 2016, the country vowed to "add new supply, create new consumption and form new growth momentum" through innovation in institutions, technology and products.
Here are the top five priority targets for next year's structural reforms.
1. Tackle industrial overcapacity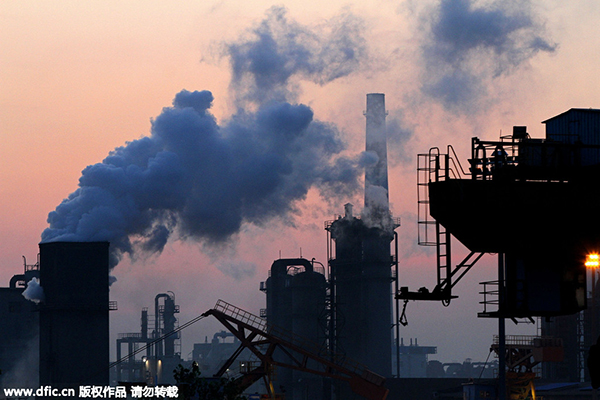 A steel factory in Huai'an, Jiangsu province, Aug 2, 2015. [Photo/IC]