BEIJING - Desktop computer users have been locked out of free transaction services since Tuesday by Alipay, China's leading online payment platform, as the company tries to go mobile.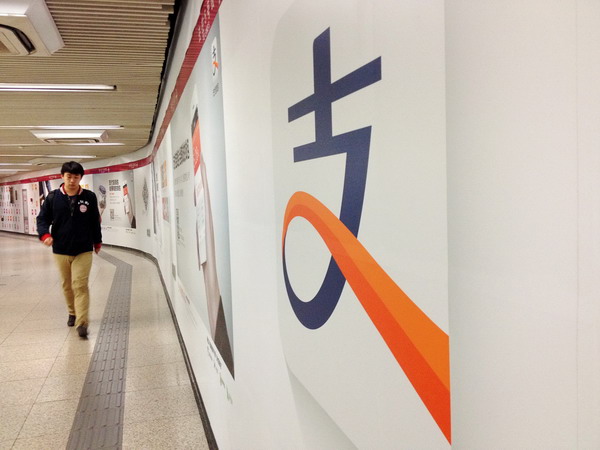 An advertising billboard for Alipay is seen in Beijing. [Photo by Li Yunfeng / Asianewsphoto] 
Mobile users will continue to enjoy free transaction services, widely seen as an attempt to promote Alipay's "mobile wallet."
There is a charge ceiling of 10 yuan ($1.63) and a floor of 0.5 yuan per fund transaction through desktop computers, based on a rate of 0.1 percent for every transaction, according to Alipay.
Previously, users had monthly quotas for free online payment and they were charged 0.5 percent for transactions beyond their quota. The ceiling was 25 yuan.
The "mobile wallet" payment system will be the mainstream of the future, said Zhang Daosheng, public relations manager of Alipay.
China's third-party mobile payments have been booming and hit 334.3 billion yuan in the third quarter, up 173 percent from the second quarter, according to Enfodesk, a commercial information provider. Alipay scooped about 64.4 percent of that, followed by Lakala, another payment provider, which took about 24.2 percent.
More and more Chinese consumers make payments via mobile devices and the market is expected to exceed 800 billion yuan this year, about five times of that in 2012, said a report by a research group headed by Ba Shusong, an analyst with the Development Research Center of the State Council.
WeChat, a popular mobile text and voice message application by Tencent, added mobile payments to their service in August, and Baidu, China's leading search engine, followed with its own mobile payment service -- Baidu Wallet SDK.