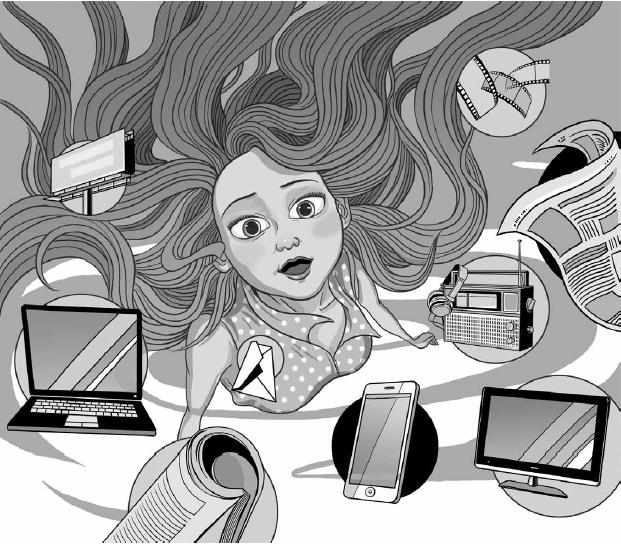 Song Chen/China Daily
Changing times bring challenges for traditional media, report Jiang Xueqing and Zhang Lei.
China's media landscape is changing fast. The increasing popularity of new media, especially the Internet and smartphone apps, has forced providers of traditional content into a period of painful restructuring.
The trend has been evident since the middle of last year. In two high-profile cases, Shanghai Evening Post ceased publication, while China Business Journal disbanded its advertising operation, leaving individual departments responsible for pulling in their own advertising.
In a further blow to traditional media, the multinational Haier Group, one of China's best-known producers of household appliances and electronic goods, said it would no longer advertise in magazines and would rely instead on the pulling power of the Internet and television.
The move toward new media has the backing of senior government figures.
On Feb 28, President Xi Jinping presided over a group discussion about deepening reform in China. One of the six topics was reform of the media and cultural institutions.
The leadership has ordered the integration of traditional and new media to showcase national content providers such as Xinhua News Agency, People's Daily and China Central Television.
The subject has also been a hot topic among members of the National Committee of the Chinese People's Political Consultative Conference, the top advisory body.
For many journalists, including editors, the traditional media landscape no longer exists. With new technology driving the future of news reporting, traditional media has been compelled to respond, albeit unwillingly in many cases.
Bai Yansong, a news commentator at China Central Television, believes that strong news stories are the key to success, irrespective of whether they are spread via traditional or new media, and that good content will always prosper.
"I noticed that quite a lot of new media was out of date almost as soon as it arrived, but conversely, I've also noticed that many of the traditional media players are actually looking more contemporary," he said.