Tsingda New Media launches new strategy of internet+education
Tsingda New Media, a new mode featured by "internet+education severcie" developed by Tsingda eEDU Corp, was launched on Wednesday in Beijing.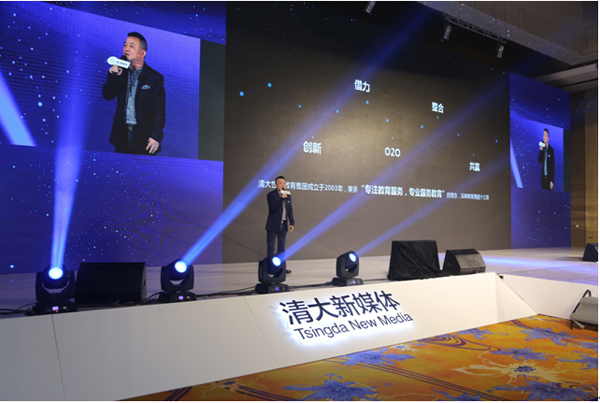 Taking the opportunity of "internet+", the new media project combined online platform and O2O and created a new ecological development of education under which internet, education, E-commence and communication could achieve win-win breakthrough.
The new media integrates Tsingda education, Wechat commerce, Wechat courses and other online courses to provide education marketing tool and service. The service covers education in kindergarten, tutorial classes, stationer shops, bookstores and libraries. Users could get one-to-one service through a smart phone APP.
China is a market with over 200 million students aged from 0 to18. The new media service will connect education brands to users through the internet with low cost.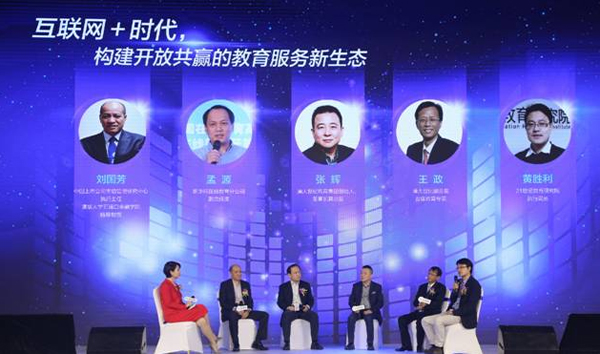 Zhang Hui, predient of Tsingda eEDU Corp, said in the era of "internet+", each one is both a producer and a consumer in education. This new type of educational ecology is the inexorable trend of social development.
According to Zhang, Tsingda new media has established more than 70,000 platforms in over cities domestically with over 50,000 educational institutes as partner. The number of platforms is expected to reach 200,000 and 360,000 in 2017 and 2018 respectively.
Tsingda eEDU Corp, owns Beijing Tsingda Century Education Investment Consultants Limited, Beijing Tsingda Century Advertising Media Co. Ltd, Beijing Tsingda Century Training School and thirteen subsidiaries. Now the corporate core business covers the whole education chain with people aged 0-18, including nursery, primary and secondary school education brands and featured training projects.