Cambodia flood death toll climbs to 122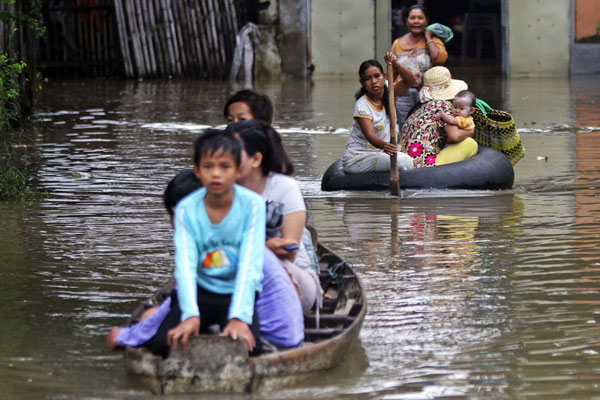 People make their way through a flooded area near the Mekong river in Phnom Penh, in this Oct 1, 2013 file photo. [Photo/Agencies]
PHNOM PENH - The death toll from Mekong River and flash floods in Cambodia has risen to 122 in the past four weeks, a senior disaster control official said Monday.
"To date, the floods have killed 122 people and affected some 1.5 million people," Nhim Vanda, vice-president of the National Committee for Disaster Management (NCDM), told Xinhua.
Besides, some 250,000 hectares of rice paddy had been submerged, he said, adding that some 110 kilometers of national roads and over 300 kilometers of gravel roads had been damaged.
"As of Monday, water has receded in most flooded areas," he said, adding that only four provinces still suffered inundation: Battambang, Banteay Meanchey, Kampong Thom and Kratie.
He said this year's floods cost the country as much as that in 2011.
According to the NCDM, the 2011 floods killed 250 people and cost the country $521 million, mainly due to the damage of roads and rice paddies.
The National Assembly last week called on national and international charity groups as well as friendly countries to make donations to help flood victims.
Floods usually hit Cambodia between August and October. Last year, floods killed 14 people.