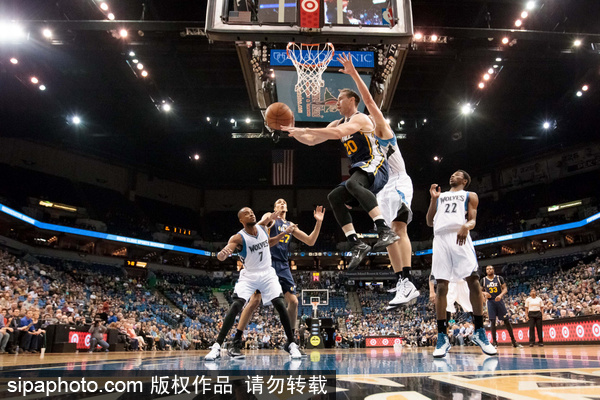 Utah Jazz forward Gordon Hayward (20) passes in the first quarter against the Minnesota Timberwolves at Target Center in Minneapolis. The Utah Jazz beat the Minnesota Timberwolves 104-84. [Photo/SIPA & Brad Rempel-USA TODAY Sports]
JAZZ 104, TIMBERWOLVES 84
Gordon Hayward scored 22 points, reserve Trey Burke had 19 and the Jazz got the road win.
Trevor Booker had 17 points and 13 rebounds for Utah, which earned its second straight victory after a four-game losing streak. Rudy Gobert finished with 15 points and 12 boards.
The Jazz grabbed control with a 14-0 run at the start of the second half.
Zach LaVine led Minnesota with 21 points, and Andrew Wiggins scored 17.