Who has the right of way on zebra crossings?
Seneca (Expat in China)
Finally good news about Chinese traffic management. Motorists must be tamed and civilized to show respect to pedestrians. Everybody is a pedestrian, not everyone is a motorist. The minority must accommodate the majority.
At the same time, pedestrians need instruction too. Many of them misbehave, jaywalking, carelessly stepping into traffic lanes. It is not easy to stop dangerous behavior by Chinese people. Education is not enough. Remember, a few months ago Shanghai installed traffic lights for pedestrians with electronic gates like turnstiles.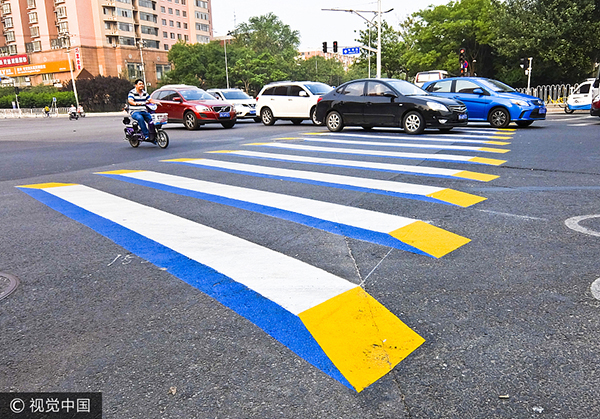 Motorists drive past the 3D zebra lines at an intersection, June 30, 2017. [Photo/VCG]