Who has the right of way on zebra crossings?
GhostBuster (Expat in China)
Best solution is to educate road users. In some places, where there are overhead bridges and underpass for pedestrian, few tend to use these facilities. Reason is most think that more time has to be spent. So, they cross the road by scaling the fence on the road. For zebra crossing, it is just too common to see drivers raising speed on approach carelessly. All this is due to one factor. Drivers tend to have no patient or lack of proper testing before going on the road. Indeed, some get their driving license with money!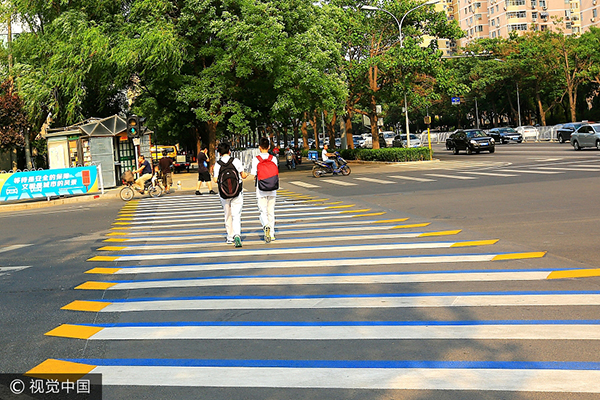 People walk on the 3D zebra lines, June 30, 2017. [Photo/VCG]