Founders often give firms short life spans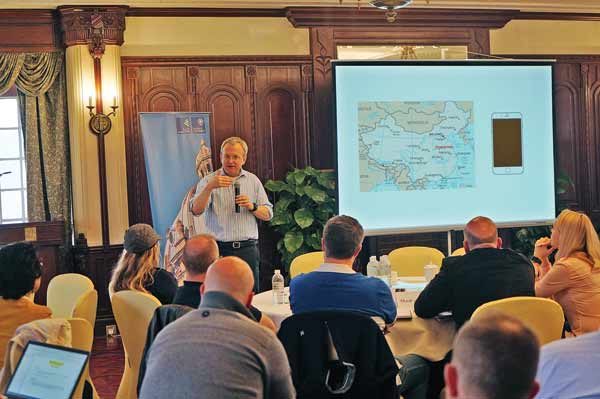 Eric Thun, a professor at Oxford University, teaches EMBA students about China. [Photot/China Daily]
ACCORDING TO ONE VETERAN ENTREPRENEUR, the average "shelf life" of a Chinese enterprise is about five to eight years, meaning that entrepreneurs must strive to improve their management as early as possible to break that cycle. Beijing Youth Daily commented on Monday:
It is no secret enterprises have a "life cycle" and that most business leaders in China reach their peak in five to eight years.
Whether enterprises can thrive beyond that depends largely on their ability to consistently push the boundaries. The dilemma facing most Chinese enterprises is the founding entrepreneurs, who find it hard to let go when need be.
Many tend to be overly "protective" of the business they started from scratch and bind together their own well-being with that of the companies they founded. As a result, their companies are more easily exposed to risks from lackluster innovation to authoritarian management, because these "founding fathers" refuse to let go of the reins.
In comparison, companies that have thrived for decades and expect to keep up the good work have a competitive team and open-minded management to thank for their endurance. Unlike their rivals under the rule of the founder, they normally have management talent that shares in the profits they help generate.
It is important that Chinese entrepreneurs, especially "founding fathers", learn to divorce themselves from their businesses. There would be no such thing as the shelf life of an enterprise if they knew how and when to let go, however tempting it is to take absolute control of decision-making.