Tougher punishments necessary to curb affordable housing profiteering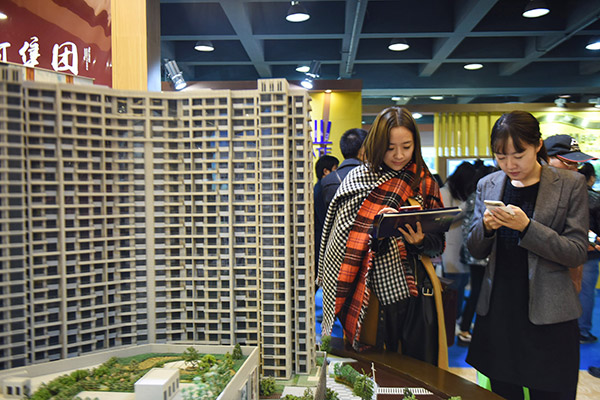 A potential homebuyer checks out a property project in Hangzhou, Zhejiang province, Dec 17, 2016. [Asianewsphoto by Long Wei]
THE BEIJING COMMISSION OF HOUSING and Urban-Rural Development recently announced it will strengthen its efforts to curb the illegal activities that plague the capital's affordable housing programs. Beijing News comments:
Beijing is not alone in introducing such measures. Xi'an, capital of Shaanxi province, recently announced its decision to put 54 fresh college graduates on a social credit blacklist because they illegally rented their affordable housing apartments to others.
It is cheaper to rent an affordable housing unit compared with an ordinary apartment, as affordable housing apartments are meant for people on low incomes. Yet many apply for them and rent them to others as a way of making a profit.
In some cities, a whole profit chain has been formed, with realty agencies falsifying materials and unqualified individuals applying with the materials. It is such practices that have prompted Beijing and Xi'an to take actions.
Such illegal activities must be curbed, because they challenge the justice and fairness of society. When illegal profits are derived from affordable housing, those truly needing the support of government subsidized housing are deprived of their deserved chance.
However, the new measures introduced by Beijing and Xi'an, though praiseworthy, remain quite weak. For example, those who rent their affordable housing apartments to others in Beijing will be barred from applying again for 10 years. But the fact is many who rent out their affordable housing apartments do not need them, so rejecting their future applications won't do them any harm.
It is advisable to introduce more legal penalties for such illegal activities. Actually, these deeds are similar to fraud and they should be given legal punishments as such.
Those guilty of such illegal actions should, at the very least, be fined heavily for their actions.