Xiongan must test, and save, the waters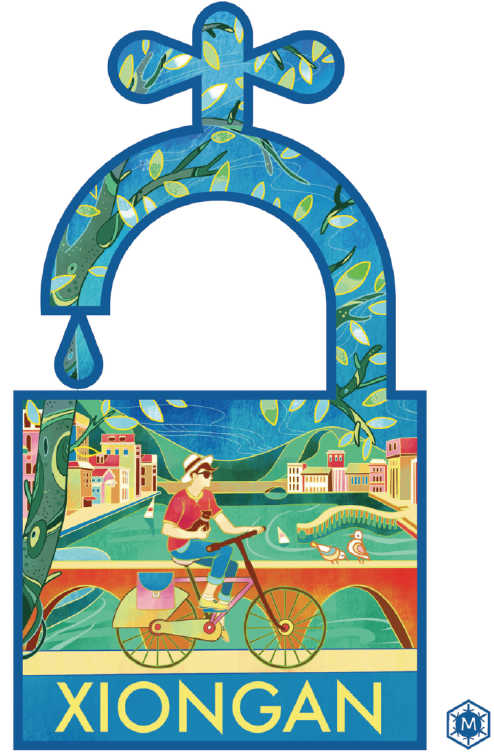 MA XUEJING/CHINA DAILY
Xiongan New Area will be established in North China's Hebei province to help phase out the non-capital functions of Beijing. Spread across Xiongxian, Rongcheng and Anxin counties in Baoding city, the new area also covers Baiyangdian, a major wetland in northern China, making the protection of the environment and water resources a necessity.
The Baiyangdian area has been facing a severe water shortage in recent years. From 1965 to 2012, the average annual precipitation in the Baiyangdian area was 423.4 millimeters-22 percent lower than the average between 1956 and 1964. And since 1998, almost every year has seen the wetland's water level recede dangerously close to the lowest mark, raising fears that it could dry up soon. In recent years Baiyangdian has maintained its basic ecological functions thanks to the water it receives from the Yellow River as part of the water diversion project.
According to Hebei Water Resource Bulletin, Baiyangdian stores 258 million cubic meters of water. But if the population of the new area reaches 1 million, which it may in the near future, and given the per capita average annual water consumption of 264 cubic meters, Xiongan will need to supply 264 million cubic meters of water to the residents every year.
Another major problem is that Baiyangdian's water is seriously polluted because of the free flow of contaminants from factories. The farming and construction activities of local residents have also played a part in polluting the water in the Baiyangdian area.
Given these facts, the new area should demarcate a water-saving zone. By saving water, people will not only protect the water resources but also reduce water pollution. Studies show that reducing water usage by 1 cubic meter in urban households or industries not only saves that volume of water but also reduces wastewater by 0.71 to 0.78 cubic meter. And in farming, saving 1 cubic meter of water reduces wastewater by about 0.36 cubic meter water volume.
Xiongan should therefore focus on ecological protection, reducing water pollution in the Baiyangdian area, helping build a water-saving community and making people aware of the importance of saving water. Also, the new area should explore a water-saving economic structure and lifestyle, ensure water is used more efficiently and take strict measures to protect water resources so as to maintain smooth supply of water.
In addition, the authorities have to prevent further contamination of water resources, while reducing existing pollution levels and taking flood-control measures to prevent the unnecessary loss of water resources.
The project to divert water from the Yellow River to Baiyangdian is necessary for the comprehensive ecological treatment and ecological restoration of the area. The authorities should focus on improving ecological environment of the upper reaches of Baiyangdian, enhance protection of water source of Baiyangdian such as Xidayang and Wangkuai reservoir, and accelerate wastewater treatment equipment in the upper reaches of Baiyangdian. Besides, the wastewater treatment capacity in the surrounding areas such as Baoding urban district, and Mancheng and Xushui districts should be increased and improved. And tourism development in the Baiyangdian area should be strictly in accordance with its environmental capacity.
The authorities should forbid non-water saving traditional manufacturing industries from entering Xiongan New Area while promoting water-saving technologies and encouraging people to make water-saving part of their everyday lives.
It is also important to use multiple-channel water recycling so that recycled water can be used for different purposes. Countries such as Singapore and Israel have made it their policy to use only recycled water for certain purposes, and China has made some achievements in that field. Large-scale usage of recycled water can help Xiongan develop into a water-saving society.
An Shuwei is a professor of economics at Capital University of Economics and Business, and An Ran is a postgraduate student at Bristol University.