Official promises tight control of property development in Xiongan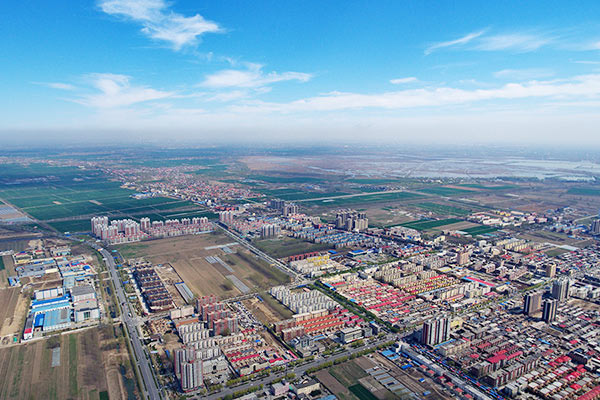 Aerial photo taken on April 1, 2017 shows Anxin county, North China's Hebei province.[Photo/Xinhua]
The leadership of north China's Hebei province on Tuesday vowed to strongly control property development in Xiongan New Area, a new economic zone spanning three counties in Hebei, People's Daily reported.
To make sure that property was not bought for speculative purposes, land leasing and financing and large-scale real estate development in Xiongan would be prohibited, said provincial Party chief Zhao Kezhi in a signed article in the daily.
The government will establish land purchasing and property bank system to streamline management process, solve pending problems on land development based on law and regulations, and tackle illegal occupation, Zhao said.
In addition to controlling housing and land prices in Xiongan and surrounding areas to prevent property speculation, policies related to population and housing issues will be carried out in accordance with the new area's function and environment protection will be treated as a priority, added Zhao.
On April 1, China announced a plan to create Xiongan New Area, a project that spans the counties of Xiongxian, Rongcheng and Anxin in Hebei province.
The new area, some 100 kilometers southwest of Beijing, is expected to help address "urban ills" of traffic congestion and air pollution in Beijing by curbing the capital's population growth and moving non-capital functions out of Beijing.