Administrative changes must be publicized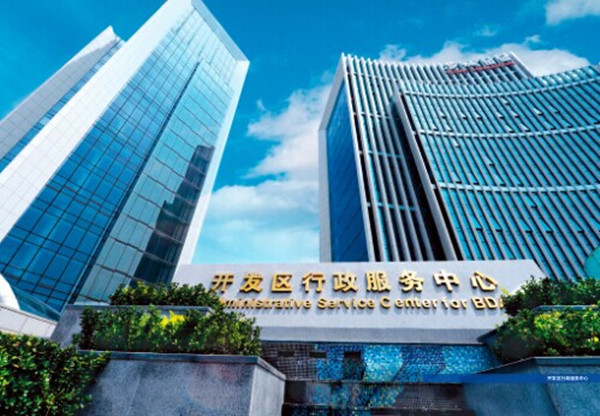 Administrative service center of Beijing Economic-Technological Development Area
A MAN RUNNING A CONTACT LENS BUSINESS in Shenzhen, South China's Guangdong province, reportedly spent four days making dozens of phone calls and paying visits to several offices, trying to submit the needed documents to the local food and drug bureau. Southern Metropolis Daily commented on Monday:
The man was told to prepare a variety of documents and certificates and take them to the local "drug safety bureau", which, however, was nowhere to be found.
It took him four days during which he sought assistance from a number of public hotlines and even the Shenzhen police, before he finally found out that the drug safety bureau had been integrated into the local food and drug administration three years ago. The new administration, as part of Shenzhen's latest efforts to streamline its administration and enhance work efficiency, has been placed under direct administration of the city's market and quality supervision commission.
Apparently, the man was not aware of these confusing administrative alterations nor was he informed of the changes in advance. His four-day struggle came to an end as he decided to send his documents via express service to the sought-after food and drug administration.
The businessman has good reason to rush to submit his qualifications and hope for timely authorization, because if it was not deemed qualified, his contact lens business could face a fine of more than 50,000 yuan ($7,300). But his search for the food and drug authorities did not go well and no one was there to guide him through the maze of newly established and regrouped departments.
Long hailed as a successful test-bed for administrative reform and efficient governance, Shenzhen may well reflect over what happened to this business owner. Getting rid of redundant administrative bodies is a justifiable move, but people's legitimate right to know about any administrative changes must be respected. The pursuit of efficiency from the top down is questionable if that is not the effect for the end user.