Live streaming of law enforcement has pros and cons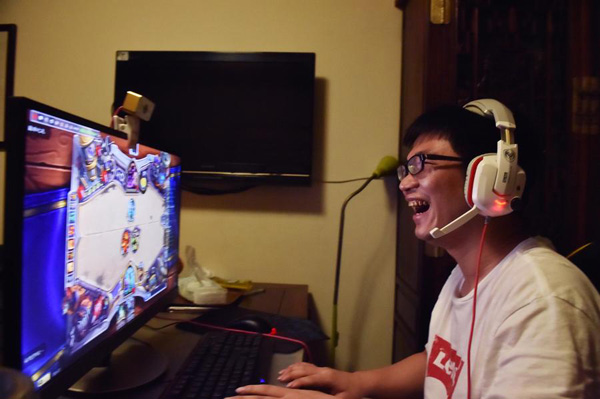 A live streaming performer at work on July 21, 2016. [Photo/Xinhua]
THE TRAFFIC POLICE in Qingdao, East China's Shandong province, recently set a precedent by live streaming the detention of five drivers on suspicion of drunken driving, which attracted more than 70,000 online viewers across the country. Beijing News commented on Saturday:
It is no secret that live streaming has become popular, and presenting police enforcement of law to online audiences is a relatively new development in the country.
In Qingdao's case, the streaming was "liked" by over 35,000 viewers. Last year some local urban patrol officers in Zhengzhou, Central China's Henan province, also live streamed their law enforcement efforts and received some 20,000 "likes" from netizens during half a day.
What is new about Qingdao's live streamed enforcement is that it fully recorded why and how the drunken drivers were detained. It offered a rare glimpse of how the traffic police handle drunken driving, which some still refuse to take seriously even though they may face criminal penalties for doing so. The video should teach drivers a lesson or two about what they will face by breaking the law and driving over the limit.
And on the one hand, the law enforcers may be prompted to act according to procedures knowing they are being watched by viewers and the drunken drivers are only suspects. This applies to the online audience too, as judgments are uncalled for before the local court decides whether or not the drivers have committed any crime.
On the other hand, it might be an embarrassment to the detainees, if the suspects are not deemed as criminals by the court. That could impose extra pressure on the policemen during live streaming of their law enforcement. Besides, unlike live streamed trials that fully present the exchanges between defendants and plaintiffs as well as the evidence submitted, law enforcers do not normally offer suspects a chance to make a defense.
That being said: the legitimacy, feasibility and effects of live streaming criminal detentions need to be carefully considered.