Is top school worth the cost?
Ratfink(Australia)
I quite like the system in the UK and in parts of Australia where there are schools of excellence (e.g. grammar schools in the UK and "selective high schools" in some states of Australia). Admission is based on competitive examination, not by residence. There are also private schools that often cost 30,000 Australian dollars (about 150,000 yuan) a year to attend or more if you are a boarder.
As for which is better, it's hard to say as each has its own merits and drawbacks. With regards to equality of funding, it really doesn't happen anywhere I'm aware of as there's different measurement criteria used to determine the amount of state funding and some schools are underfunded compared to others in the state education systems. It's sad but it's life. I don't think there's a simple solution to this problem.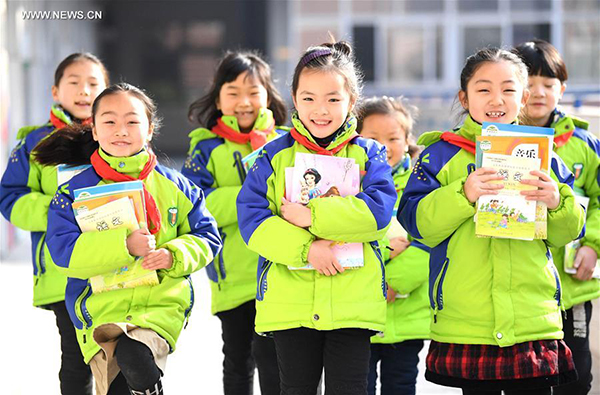 Students get new books at Fenghua Primary School in Bozhou, East China's Anhui province, Feb 13, 2017.[Photo/Xinhua]