Should bride prices be abolished?
Editor's note: It is a Chinese tradition that the groom or his family gives a betrothal gift to the parents of the bride before marriage. This tradition still exists, especially in rural areas. But the rising bride prices are making it unaffordable for young people to get married. Should the rising bride prices be curbed? Forum readers share their opinions.
manojitpal (India)
Exactly… here in my country situation is completely opposite. Especially in rural areas a bride's father needs to pay heavy amount of dowry to groom's family for marriage. More established the groom is higher the amount. Though in urban areas the trend is not like that. But in cases grooms needn't require to pay anything.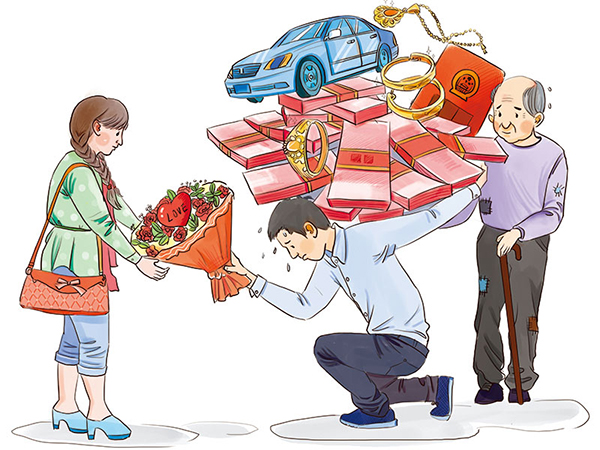 SHI YU/CHINA DAILY