Take two: Couple recreates childhood 'wedding photo'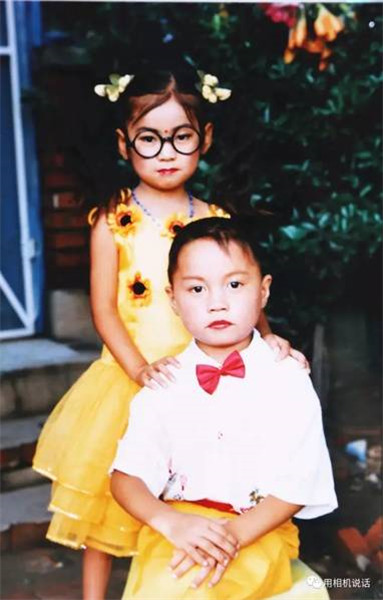 A photo of the newlywed couple taken when they were 5 years old. [Photo from WeChat account]
Two childhood friends who starred in a playful wedding photo shoot taken 19 years ago were married for real in 2015.
The bride, Gao Tian, and groom, Gao Lin, were close friends as children. When they were both 5 years old, their parents proposed that the two take a series of "wedding photos." Amused by the photos, both families saved the pictures long after they were printed. Later, Gao Tian moved away when his parents changed jobs. Afterward, the playmates went more than 10 years without seeing each other.
In early 2014, Gao Tian visited Gao Lin's parents with his father, and set eyes on his friend for the first time in many years. Reminiscing about their childhood memories, the pair soon hit it off and fell in love. About a year after their reunion, they enjoyed a real wedding.
Friends of the couple joke that the marriage was decreed by fate, saying they would never have really tied the knot if they hadn't taken the playful wedding photos so many years before.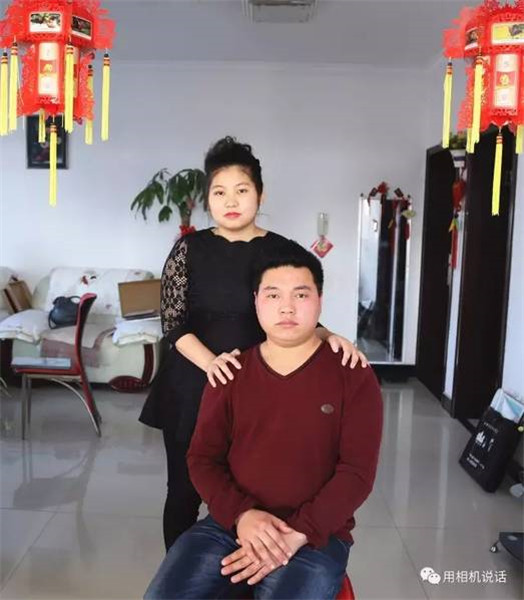 A photo of the newlywed couple taken when they got married in 2015. [Photo from WeChat account]