Doctor's flaunting of wealth via social media ill-judged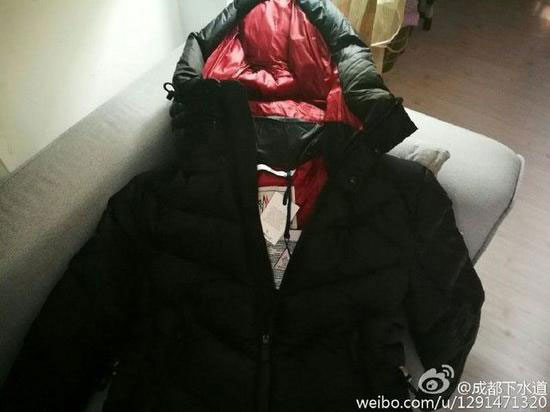 Ren Liming posts a picture of a down coat worth more than 10,000 yuan on his Weibo account. [Photo/weibo.com]
A DOCTOR IN CHENGDU, capital of Southwest China's Sichuan province, recently flaunted his luxurious winter coat via Sina Weibo, a Twitter-like social media platform, which prompted a mixed reaction. Rednet.cn commented on Thursday:
Flaunting personal wealth via social media is not uncommon these days, and it often provokes harsh comments against the rich.
But their response cannot be simply dismissed as a "blind grudge against the haves". Those who go online to flaunt their wealth are seeking public attention to gratify their sense of superiority. They are allowed to do so as long as they do not cross the legal boundaries.
Likewise, netizens also have the right to feel uncomfortable about such displays of wealth, especially when it is from a doctor. Doctor-patient tensions aside, many still tend to stigmatize doctors as greedy cheats who put their gains before the health of their patients. A rich doctor, in their eyes, may be profiting from kickbacks.
Such speculation is of course uncalled for. So are some "liberal-minded" arguments taunting those who are unhappy about the doctor's display of his "luxuries".
Apparently the Chengdu doctor did not think twice before uploading the post, which he claimed was intended to defend the medical staff's right to make money in an honest manner. His failure to deliver this message is self-evident given the anger it provoked.
But how he has accumulated his wealth and spent it, as well as how much money doctors can make, are not the real issue in this case. It is his flaunting of his wealth, not what he has bought with it, that is the problem.