Hongbao dilemma: How much should you give?
Editor's note: Giving hongbao (red envelopes stuffed with money) at weddings has been a tradition in China. Now many people are complaining that they are "shortchanged" when the gift is returned. Would you care if less amount of money is returned? Is money really that important at a wedding? Forum readers share their opinions.
manojitpal (India)
In my opinion it is not necessary to compare what you get in exchange of what you give...kind of narrow minded thinking. Maybe in return of 600 yuan getting 200 yuan is small amount, but financial condition, current circumstances is behind that. It's the thoughts that count.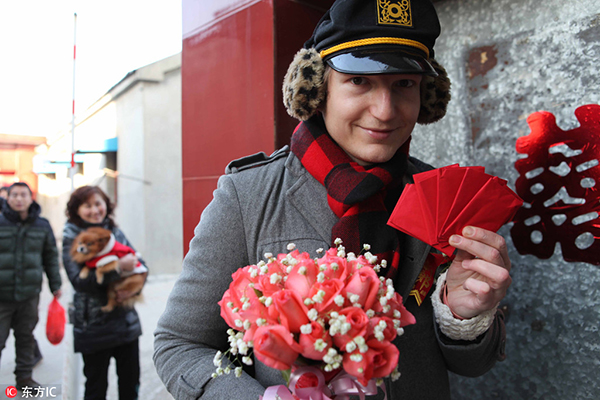 Paul from Austria displays the hongbaos in Hanshan county, Ma'anshan, Anhui province on Dec 31, 2012.[Photo/IC]