Fox hunting an essential part of the fight against corruption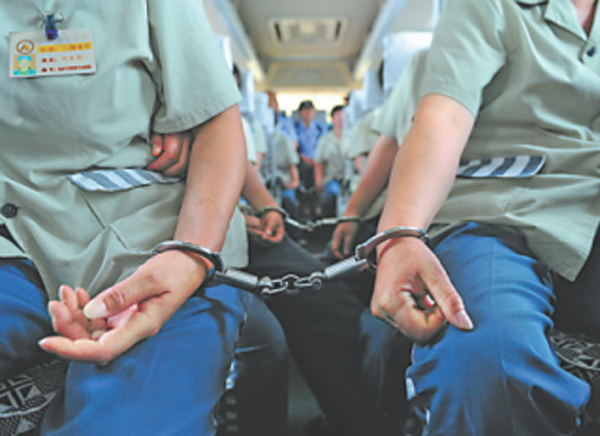 Criminal justice: Felons convicted of serious corruption would be prohibited from seeking shorter sentences, under a third reading of the draft amendment to the Criminal Law. The amendment aims to "safeguard judicial fairness". China Daily
THE CENTRAL COMMISSION FOR DISCIPLINE INSPECTION, China's top anti-graft watchdog, has announced its latest achievements in hunting down and repatriating corrupt officials that have fled overseas. It said a total of 2,210 suspects have been brought back to stand trial and 8 billion yuan ($1.2 billion) of embezzled money has been recovered. Hunting "foxes", or catching the corrupt that have fled overseas, is an essential part of the anti-graft campaign. China Youth Daily comments:
By hunting down the suspects we hope to not only punish those involved in corruption, but also send a warning to the officials with power in hand never to embezzle the money.
Some argue that it costs too much to get the corrupt officials back. But the fight against corruption is not a business deal, but a matter of justice. Justice won't be done until those suspected of corruption are brought back to stand trial.
We should bear in mind that "fox hunting" will be a long-lasting campaign. Many corrupt officials made good preparations before they fled. Some sent their spouses, children and illicit money overseas, while some laundered their money.
The domestic discipline and judicial departments are ready for a lasting battle, too. Since they launched the fox hunting campaign in 2014, the number of suspects brought back has steadily increased month after month, along with the stolen money recovered. And since Central Commission for Discipline Inspection published a list of the 100 most wanted corrupt suspects on the run overseas, 35 of them have been caught.
In that process, China is also gaining precious experience and improving its judiciary. For example, during the 2014 APEC meeting held in December in Beijing, an anti-corruption declaration was jointly signed, which strengthened anti-corruption cooperation among different countries. At this year's G20 Hangzhou Summit, the participants reached even greater consensus on fighting corruption.
China will render more efforts toward strengthening the global cooperation in the fight against corruption, so that there will be zero tolerance for corrupt officials who will have no place to flee.