Do you wear long johns in winter?
Editor's note: Many Chinese people wear long johns to keep them warm during winter. Is wearing long johns unique to China? What do people in other countries wear to stave off the cold? Forum readers share their answers.
Ratfink (Australia)
It depends what country I'm in and what I'm doing there.
Really cold places, yes I wear Long John's made from thermal materials.
For astronomy in winter in Australia I wear a freezer suit (clothing worn by those who work in cold room environments). On all but the coldest days here I wear shorts and a t-shirt if just pottering around the garden etc.
In China I wear medium weight thermal long johns in winter if up near Inner Mongolia, down south there's no need for such gear. If in Tibet I wear mountaineering gear (thermal long johns and wind proof jackets, waterproofs etc during the climbing season).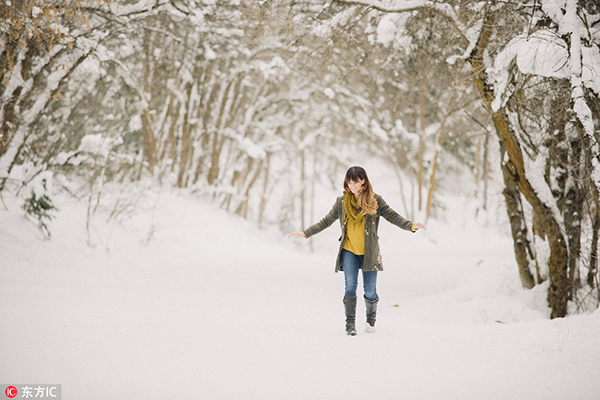 A woman walking in the snow in woodland in January 3, 2016. [Photo/IC]