Baby first, or flat first?
Jelissa Mei (Singapore)
To be honest, we had our first kid when we were living with my in-laws. We had our second one when we were staying with my parents. It was only when we lived in our own flat that we had the third one.
The point is, if you really want to have children, it doesn't matter if you have your own flat or not.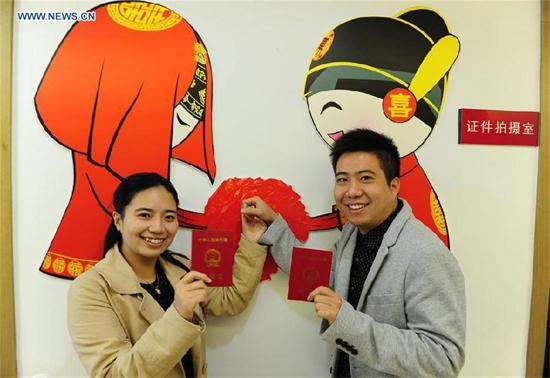 A couple pose for pictures after registering for marriage at a marriage registration office in Wuxi, East China's Jiangsu province, Nov 11, 2015, or the "Singles Day" called by many netizens and young people. Many young people chose to register for marriage on the "Singles Day" to bid farewell to their bachelorhood. [Photo/Xinhua]