Will Mandarin be the language of future?
Editor's note: With the Chinese language growing in popularity, the UK government plans to invest a 10 million pounds to help more kids learn Mandarin. Do you think it is necessary for UK pupils to learn Mandarin? Forum readers share their opinions.
TedM (UK)
From an educational perspective the learning of any language can be valuable and rewarding, but it is not suitable for everyone. Chinese is a difficult language to learn, and the UK has a poor reputation for teaching foreign languages. Why should they when most of the world speaks English! On the other hand, China is a vast and developing market and any advantage for UK business people is a worthwhile thing.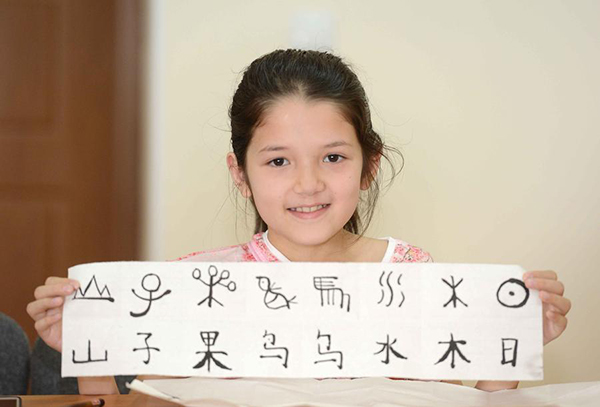 A girl shows her calligraphy piece at the Tashkent State Institute of Oriental Studies, in Tashkent, capital of Uzbekistan, on June 20, 2016. [Photo/Xinhua]