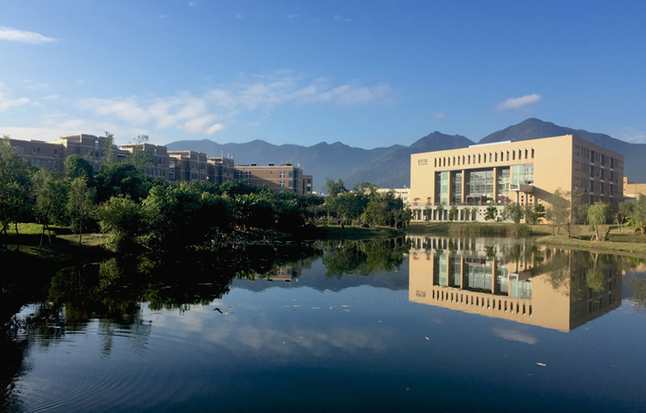 The beautiful campus of Fuzhou University.
The mountains symbolize the goal, the aim for knowledge and wisdom.
The building symbolizes the knowledge as it is presented at university, in a structured, well-proportioned way.
The tranquil and beautiful lake stands for the knowledge or wisdom that we can gain from studying hard.
When we think of beautiful university campuses in China, most would not expect Fuzhou to be on the list. Last November I went to a class and when I walked past the lake next to one of our engineering faculty buildings, the beauty of this scenery struck me.
This was Fuzhou University! One picture containing all the important aspects of our university. Since then I have taken countless pictures in and around the campus showing the beauty of this place.