Should pet owners be taxed?
bfsuleo (China)
Raising pets does bring the pet owners quite a number of benefits, nevertheless, when it comes to public interest in a city, we have to say it will impose more problems. Domestic dogs have emerged as a big threat for morning and evening walkers as most of the times they are more dangerous than stray dogs and it is reported that about 80,000 people are beaten by dogs or cats in Wuhan each year. Imposing pet tax can curb the increasing number of the cases involving dog attack and reduce the amount of pets' mess littering the streets.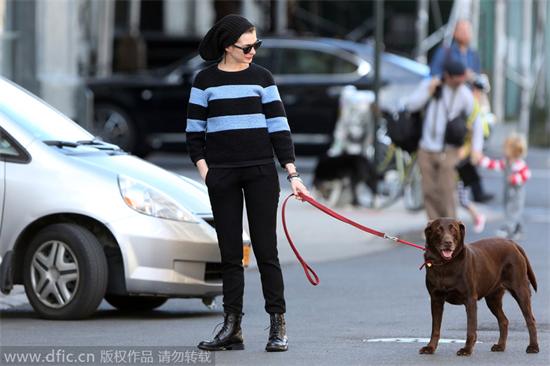 Anne Hathaway walks her dog in New York.