Sydney Ma (Australia)
China (and other Asian countries) need to change their mindset, just because people were born in English speaking countries does not mean that they are better teachers, it does not even mean that they speak better English. With such a mindset I am not surprised that despite decades' of learning, most Asian people speak terrible English.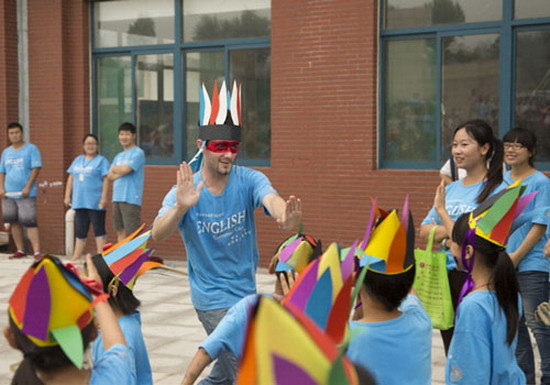 Foreign teacher dances with students, at the 2nd international English summer camp hosted in Xiuwen international academy, during July 11-24, at the city of Zibo, Shandong province.