Editor's note: A Chinese newspaper has drawn a wave of online criticism after its reporters took photos of deceased popular singer Yao Beina as she lay in a mortuary. Later it apologized for taking the photos, but the question is, should celebrities have a right to privacy? How far should the paparazzi be allowed to go? You're welcome to leave your comments.
Vincent (China)
Everyone has a right to privacy and the paparazzi should not be allowed to interfere in their lives. They should be arrested and fined for invading the privacy of others and the magazines who buy the pictures should be sued as well. Why should actors be treated like this? Just because they earn more money or because of what? I think it is unfair because the paparazzi are killing the actors and pushing them too far.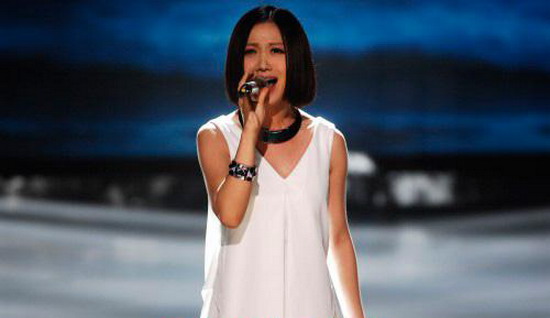 Singer Yao Beina who emerged from the hit TV show "the Voice of China" got a pass to the 2014 Spring Festival Gala. She lost her battle with breast cancer on Jan 17, 2015.