Hulunbuir hosts winter carnival
By Zhao Xiao (chinadaily.com.cn)
Updated: 2017-02-13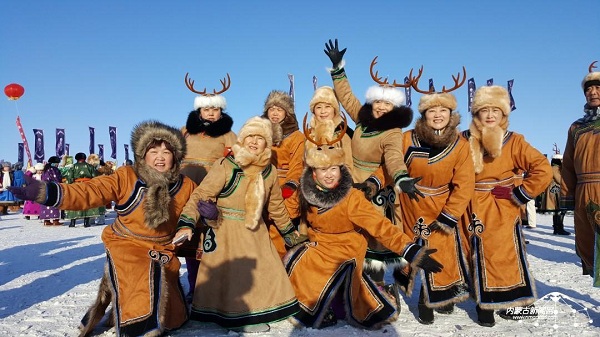 Local nomads wear traditional winter clothing during a tourism event held on snow-covered grasslands in Chen Barag Banner, Hulunbuir League, on Feb 8. [Photo/nmgnews.com]
On Feb 8, live performances were hosted on snow-covered grasslands in Chen Barag Banner, Hulunbuir League, highlighting multiple ethnic customs and lifestyles, further promoting local winter tourism.
The event took place at the Huhenuoer scenic zone of Chen Barag Banner, where regional ethnic groups including Mongolians, Manchus, Ewenkis, and Daurs performed a folk gala for locals and tourists.
In addition to the performances, tourists also enjoyed winter sports and entertainment including snowmobiles, traditional Mongolian wrestling, archery competitions, horse sledding, and a bonfire celebration.
From Feb 8 to 9, Inner Mongolia held the First Regional Tourism Promotion Conference in Hulunbuir to introduce local grasslands scenery and traditional culture to attract tourists.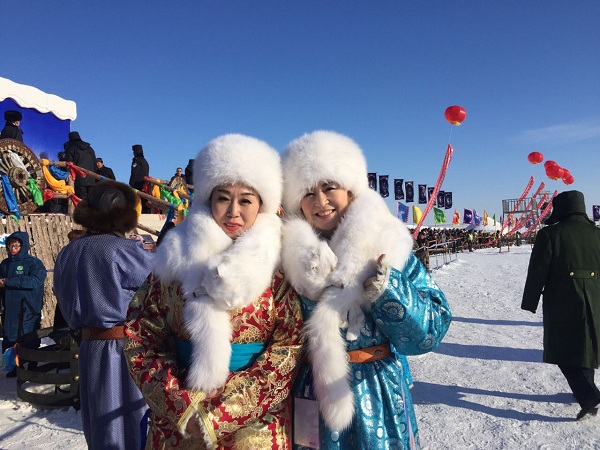 Two women from Xin Barag Left Banner put on Mongol-style winter costumes to participate in a tourism event held on snow-covered grasslands in Chen Barag Banner, Hulunbuir League, on Feb 8. [Photo/nmgnews.com]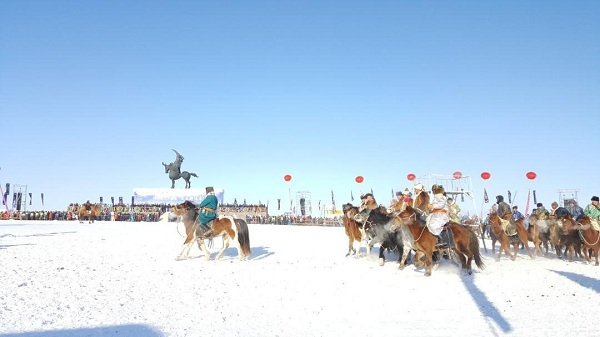 A group of horsemen parade during a tourism event held on snow-covered grasslands in Chen Barag Banner, Hulunbuir League, on Feb 8. [Photo/nmgnews.com]